2 1/4 inch Red Oak with hand crafted nautical star inlay at the top of the stairs. The nautical star is made from Brazilian Cherry and Brazilian Walnut.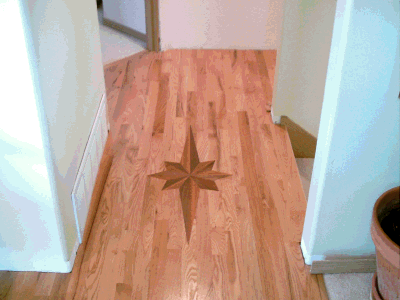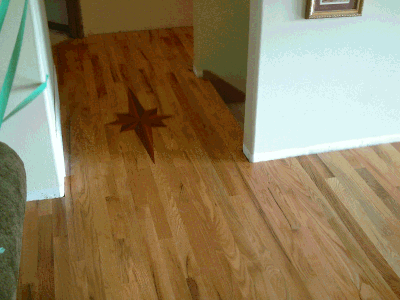 This floor was done in stages, as you can see above. The first picture shows that the carpet was left in the Living room,(bottom right corner of photo) and a month later, the second photo shows hardwoods in the living room.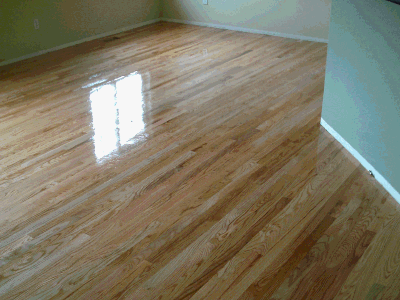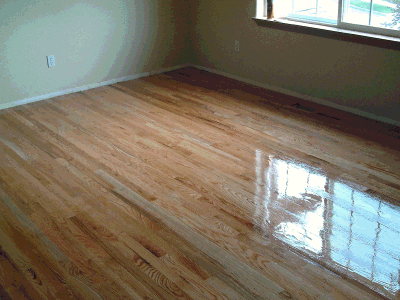 Second coat of oil based finish, still wet.